---
Tungsten Carbide Seal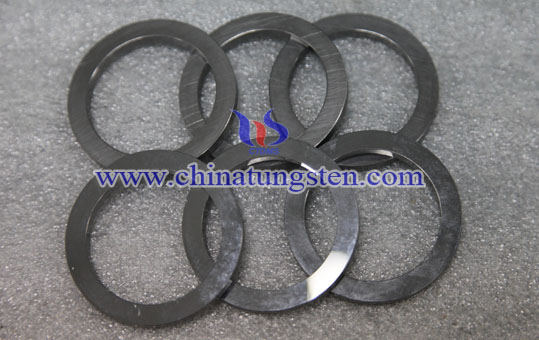 Introduction
Tungsten carbide seal is made from the main component of high hardness refractory metal (WC, TiC) powder, add the related additives of Co, Ni or Mo. After pressing, and then sintering in vacuum furnace or hydrogen reduction furnace.
Tungsten carbide mechanical seals with excellent properties of high hardness, wear resistance, strength and toughness, high heat-resistant and corrosion-resistant. Even if in the temperature of 500℃, the products will also keep unchanged, and will have very high hardness in 1000℃.
Tungsten carbide combined seals ring is kinds of seals consist by two or more than two seals, which is in order to reach desired sealing effect. The types of seals include three seals, five seals and so on.
Tungsten carbide washer is widely used in machinery, equipment, piping and where with fluid. This is a kind of material with high sealing application. Tungsten carbide washer with two material for metal and nonmetallic, after cutting, stamping or cutting process made, mechanical seals and mechanical seal between the pipe connection between the machinery and equipment used in connection. Washer material can be divided into metal washer and non-metallic washer.
Tungsten carbide type O seal is a kind of seals with circular cross section. Mainly used for mechanical components to prevent leakage of liquid and gaseous media under static conditions. In some cases, tungsten carbide type O seals can be used as dynamic sealing element axially reciprocating motion and low-speed rotational movement.
Tungsten carbide type U seal is a kind of seal with sealing application. As the section of seal with type U, so it called U seals. Type U seal is a kind of sealing lip with a symmetrical configuration, which is used in single-acting piston or rod or double-acting hydraulic cylinder standard.
The section of tungsten carbide type Y seal with type Y, it is a typical lip seals. Widely used in reciprocating sealing device, the span life is longer than type O seals. Tungsten carbide type Y seals work in the working pressure of 40Mpa, working temperature of -30~80℃.
Enquiry & Order